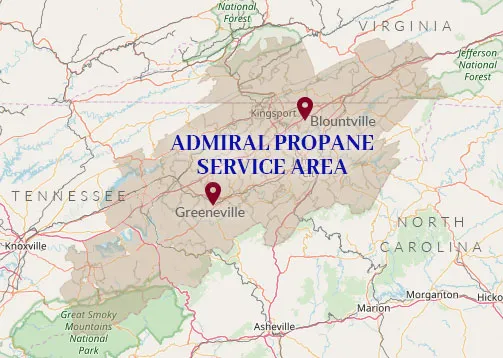 Our Service Area
Admiral Propane is here for you!
Admiral Propane is a leader in providing propane delivery, service and products throughout eastern Tennessee and Southern Virginia. Make us your propane provider! Put in your ZIP Code to see where Admiral Propane provides service.
Not sure if you're in our service area? Give us a call or contact us to find out, today!
Find out if we're in your area!
Search Your ZIP Code: